It's only getting worse.
Numerous mills in B.C. have had to either curtail their production or entirely shut down their facilities.
The Quest Wood sawmill was shut down by Tolko Industries Ltd. in Quesnel because of not enough fibre, with official closure slated for Aug. 22.
While many hope the market will go into an upswing, Brink Forest Products Ltd. CEO, Founder and President, John Brink, sees it differently but says there are multiple contributing factors.
"The mill closings have a direct relationship to reductions that are coming in," he says. "There is simply not enough fibre for the amount of capacity that we have right now and in a way, that all relate back to the time of the pine beetle academic through the interior of the province."
He also points to a spruce beetle attacks over time in the northeast and moved down south to the east of Prince George and further down that had that sizeable effect but the climate also plays a factor.
"The other factor, in my opinion at least, is global warming," he says. "As a result, we have had more fires in the interior, further reducing the amount of available timber and part of that is, I believe, because of global warming and a lot of residuals left in the bush, causing fuel for these fires."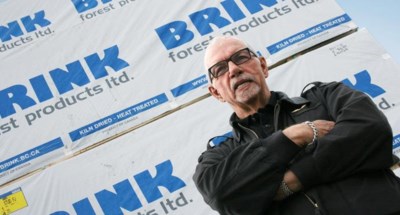 The B.C. government makes the decision on the allowable cut harvest of timber is. Brink says it's based on a scenario where the volume of timber available to remain at a certain level.
"For every tree that is cut down, three other ones are planted," he adds. "If disease happens or global warming or something else, more fires then the balance in terms of the sustainable yield volume goes down."
To summarize, there is more capacity than timber, which is leading to mill shutdowns throughout B.C.
The other part Brink says is the incremental part of the timber that may be available in the open market is so minimum that there's so much competition for it which makes it not viable for some of the operations.
He says in his opinion, more shutdowns are coming for mills in the interior, specifically between 12 and 16 mills from the north all the way to the Kootenays and Okanagan.
"Four or five of them have already occurred," he says.
As for Brink Forest Products (who are a secondary manufacturer) with sites in Prince George, Vanderhoof, and Houston, Brink says they've had to make some smaller changes to their workforce of roughly 400 employees.
"Because of the temporary shutdowns in the region, we're trying to keep our people working as much as we can," he says. "Normally, we would be around two 10 hour shifts and now we're running two nine-hour shifts for the month of July and subject to how much fibre we can secure, if that got too tight, then we would go to four eight-hour shifts but right now we are affected but we're trying to keep our people working as much as we can."